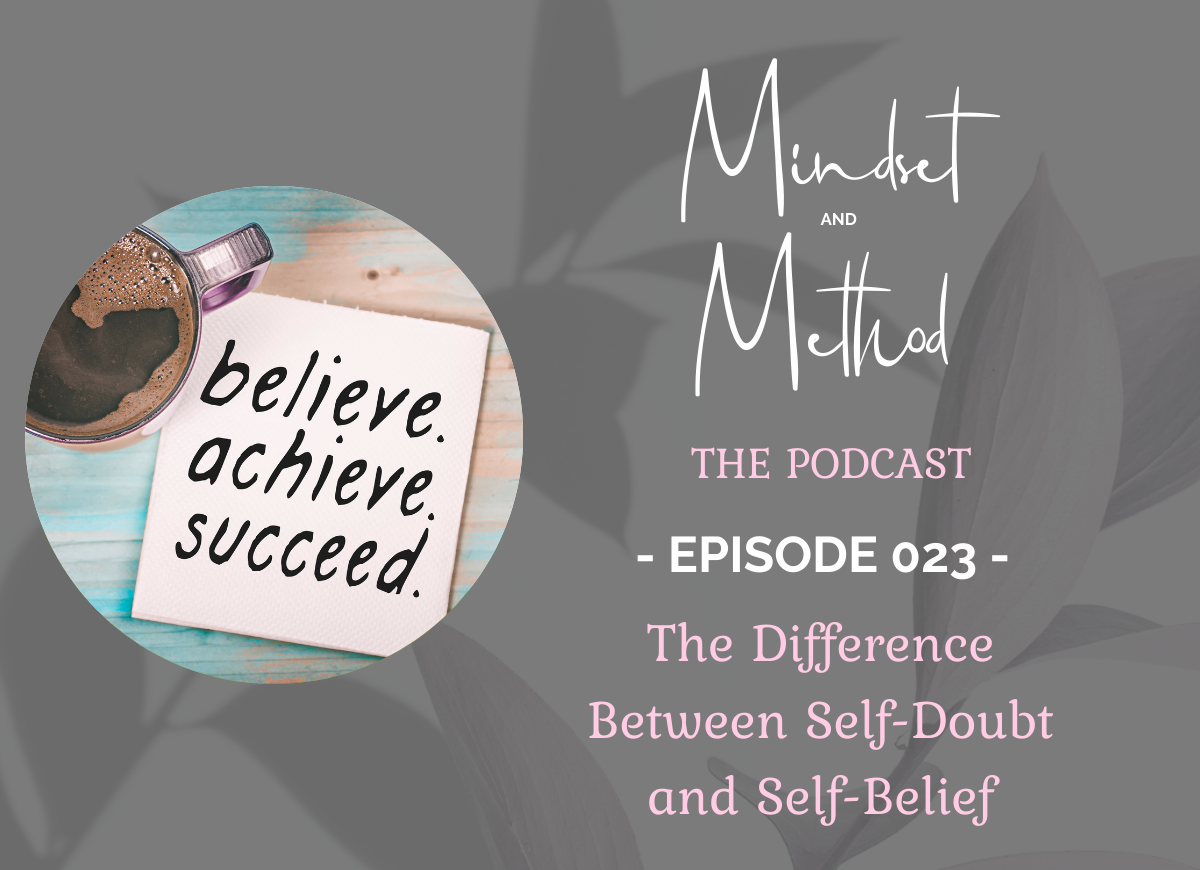 Episode 023 - The Difference Between Self-Doubt and Self-Belief
Recently in my Facebook Group 'More to Me than Mum' we've been chatting about self-belief, but what is it, how is it different from self-doubt and how do we move from one to the other?
In this episode, I take you through where self-doubt comes from, how it links to the beliefs you have from your past - which hold you back - and how you can move from self-doubt to self-belief in 3 simple steps,
1 - decide what you actually want from your life (and your business),
2 - catch your inner critic and question the beliefs which don't serve you and
3 - surround yourself with success to see what's possible and start believing it can happen to you.
And to find out more about the 14-Day Trial (now with e-mail tour) of my membership The Sparkle Salon, where you can get your hands on my new Mindset Experiment to identify your limiting beliefs and learn the process to move past them, just click here
To listen to Episode 23, just click below...
---
WAIT - Want to take the Mindset Experiment for yourself?
It's now included in the 14-Day Trial (with e-mail tour) of my monthly membership The Sparkle Salon - the only membership which blends success psychology with business strategy to help you grow your business without the endless hours, confusion and self-doubt.
TAKE THE TOUR
And to make sure you don't miss out on future weekly episodes, subscribe here
SUBSCRIBE ON APPLE
FOLLOW ON SPOTIFY