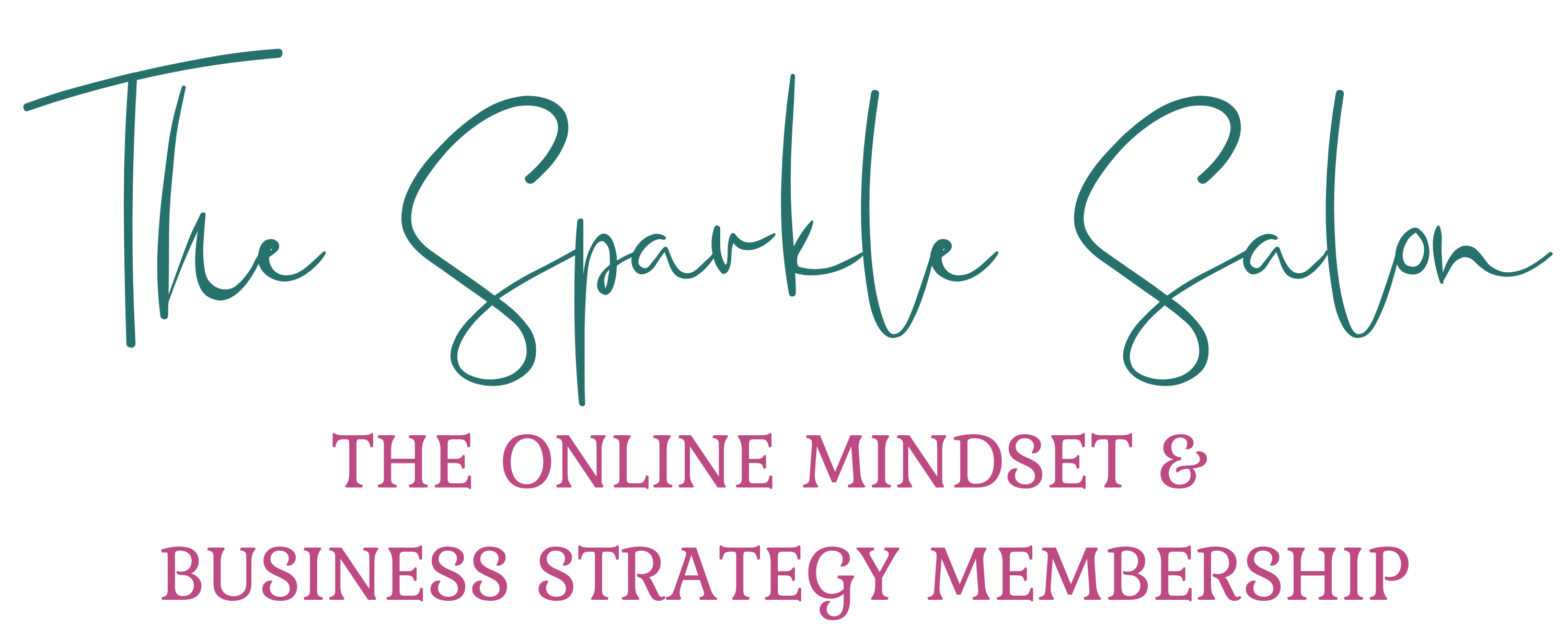 The only membership that blends success psychology with business strategy to help you make the money you want, by growing a business that works for you...
---
ONLY £49 PER MONTH
SPECIAL OFFER - Get your second month free when you join now.
HELL YES, LET ME IN!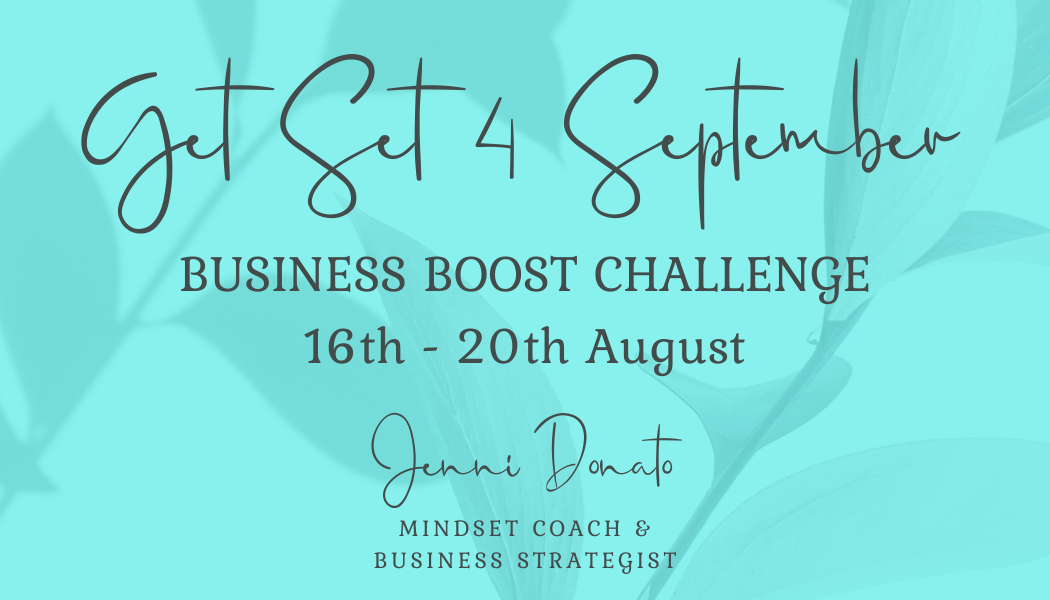 ---
COMING SOON - THE 'GET SET 4 SEPTEMBER' SUMMER CHALLENGE
Starting on the 16th August
What's it all about?
If you want to get clear on how to hit the ground running with your business as soon as the kids get back to school - to grow a business that works for you, and finally brings in the money you dreamt of when you started out, then this is the place to start.
The challenge will help you to...
👉 Day One - get clarity over what you actually want from your business,
👉 Day Two - rank your mindset and find out what it really takes to develop a 'success' mindset (hint - it's easier than you think but many people never get there!)
👉 Day Three - Understand your relationship with money and discover how much your subconscious actually wants!
👉 Day Four - Understand where to start, set your goals and develop the plan finally build a business that works for you - and 'Get Set For September'!!!
Exclusively for Sparkle Salon members - join now for ONLY £49 PER MONTH
SPECIAL OFFER - Get your second month free to try out the rest of the membership after the challenge.
HELL YES, LET ME IN!
---
When the challenge is over, what else do you get?
Well, if you...
are you putting so much into your business but feel like you're not getting much back,

are working way more than you thought you'd be - and want to smash your business goals but also free up time to enjoy your family (and have time for yourself),

would you love to take the next big leap to get your business working for you - and earning what you want - but not quite sure how to actually do it...
...then The Sparkle Salon Membership - to Shine in Life & Sparkle in Business - is the place for you...
"This was a massive pivotal moment for me - now I have way more clients than I have time!" (Sarah, Founder, Happy Births)
I NEED THIS, COUNT ME IN
How would it feel if you could find a place where you could...
be part of a buzzing, friendly community, and get the support you need to earn a consistent income from doing what you love, without the endless hours, confusion and procrastination?

create the freedom lifestyle to be present with your kids while your business works for you in the background?

wake up every morning, excited, focused and ready to go, knowing exactly what you need to do and how to do it, to smash your big money goals?

ditch the self-doubt, and learn the success psychology to stop the negative self-talk and become your own best cheerleader?
Well, it's right here... in The Sparkle Salon
Tempted? If you're in my free Facebook Group 'More to Me than Mum', you can watch a testimonial from one of the ladies inside here
WATCH TESTIMONIAL
---
OK, SIGN ME UP NOW
Your Membership Includes:
A Monthly Masterclass on the topics you choose. Along with a vault of replays including sessions on Business Model Mastery, Your Buyers Journey (from cold audience to paying clients/customer), Sales Psychology, Mindset Hacks for Productivity and my Money Mindset Bootcamp.

A NEW '5-Day Mindset Experiment' - teaching you how to identify and break free from Self-Limiting Beliefs including money mindset blocks and barriers around confidence and self-belief.

A Monthly Group Coaching Session (now including 10 min 'Mindset Hacks' mini-sessions) to meet the other members, ask me anything and get my eyes on your business

Guest Speakers on the things you care about the most - from business building topics like facebook ads, building websites, e-mail marketing, PR hacks and social media secrets, to lifestyle hacks like group yoga sessions and relationship coaching to improve communication and resolve conflict.

An exclusive Facebook Community for 24/7 Support - to build friendships, network & collaborate, keep up with everything that's going on and be part of a buzzing supportive community to help you grow.

'7 Steps to Find Your Sparkle' Workbook to reset your mindset and help you wake up with intention, clarity and confidence for the day ahead.

Accountability Check-Ins & Buddies with weekly check-ins, help with monthly goal setting and the option to be paired with an accountability buddy to help you set goals, build motivation and stay accountable!
I'M READY, LET ME IN
Who am I?
Hello, I'm Jenni Donato.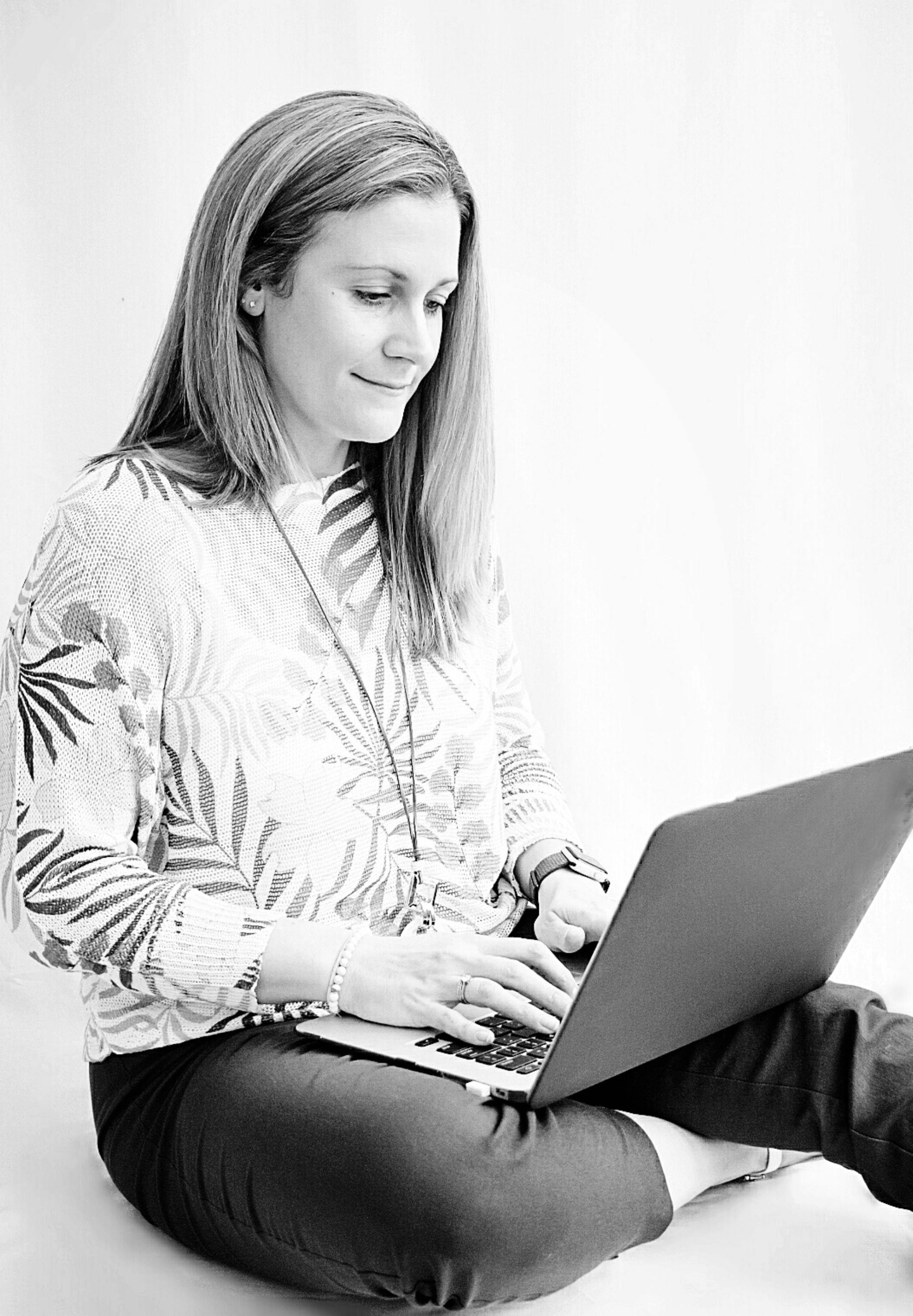 I'm an Award-Winning Mindset Coach & Business Strategist.
After my daughter was diagnosed with a rare condition, I don't mind admitting I crumbled and was not the mum I wanted to be. But watching her determination, positivity and perseverance to cope with everything she was going through gave me an obsession with learning the power of mindset!
I have taken that obsession, created a mindset focused business and now work as an Award-Winning Mindset Coach & Business Strategist, teaching the 'Mindset and Method' (which is also the name of my podcast recently featured as the 'Podcast of the Week' on BBC Radio Berkshire) to help ambitious mums burst through their mindset blocks and take their business to the next level WITHOUT the endless hours, confusion and procrastination.
We're all told it's not possible - but it is and I want to show you how!
I believe that the key to 'Success' is simply knowing what you want, believing you can get there and having the right support to help you on your way.
LET'S GO, SIGN ME UP NOW
Other Testimonials
To watch a quick video of how one of my amazing clients changed her life by simply changing her mindset, click the button below...
WATCH NOW
I am one of the founding members of Jenni's Sparkle Salon group and have learnt so much in the short time it has been open. There is always so much available to support us each month, from guest speakers to Jenni's own coaching expertise and experience. It has been great starting to get to know the other women in the group and knowing that there is support there when you need it. It feels a very safe group to share honest thoughts and feelings, to ask advice, share new ideas and help to take our businesses forward as well as trying to find that work - life balance. I would definitely recommend this group to other mums trying to juggle everything! (Rebecca, July 2020)
I have been part of Jenni's new monthly membership group now for nearly 2 months and I'm really glad I joined. Jenni is really supportive and interactive in the group which is really nice. There is always lots going on in the group to help you with your mindset journey such as coaching drops in sessions, masterclasses, guest speakers and daily threads to get you thinking so Jenni definitely offers value for money. The ladies in the group are also very friendly and supportive too. If your not sure about joining, I would 100% say just give it a go, you have nothing to loose but lots to gain! (Alison, July 2020)
"Working with Jenni has been hugely beneficial for my personal and professional life. I have such self-belief and a greater sense of knowing who I am now; as a Mum, a Woman and a Business Owner. The simple but fundamental psychological tools we use have shifted my perspective and I'm now focused on such a positive future, much less affected by potential challenges that arise. I'm kind of blown away and so so grateful for how much it's helped." (Lucy, April 2020)
I'M IN, SIGN UP NOW