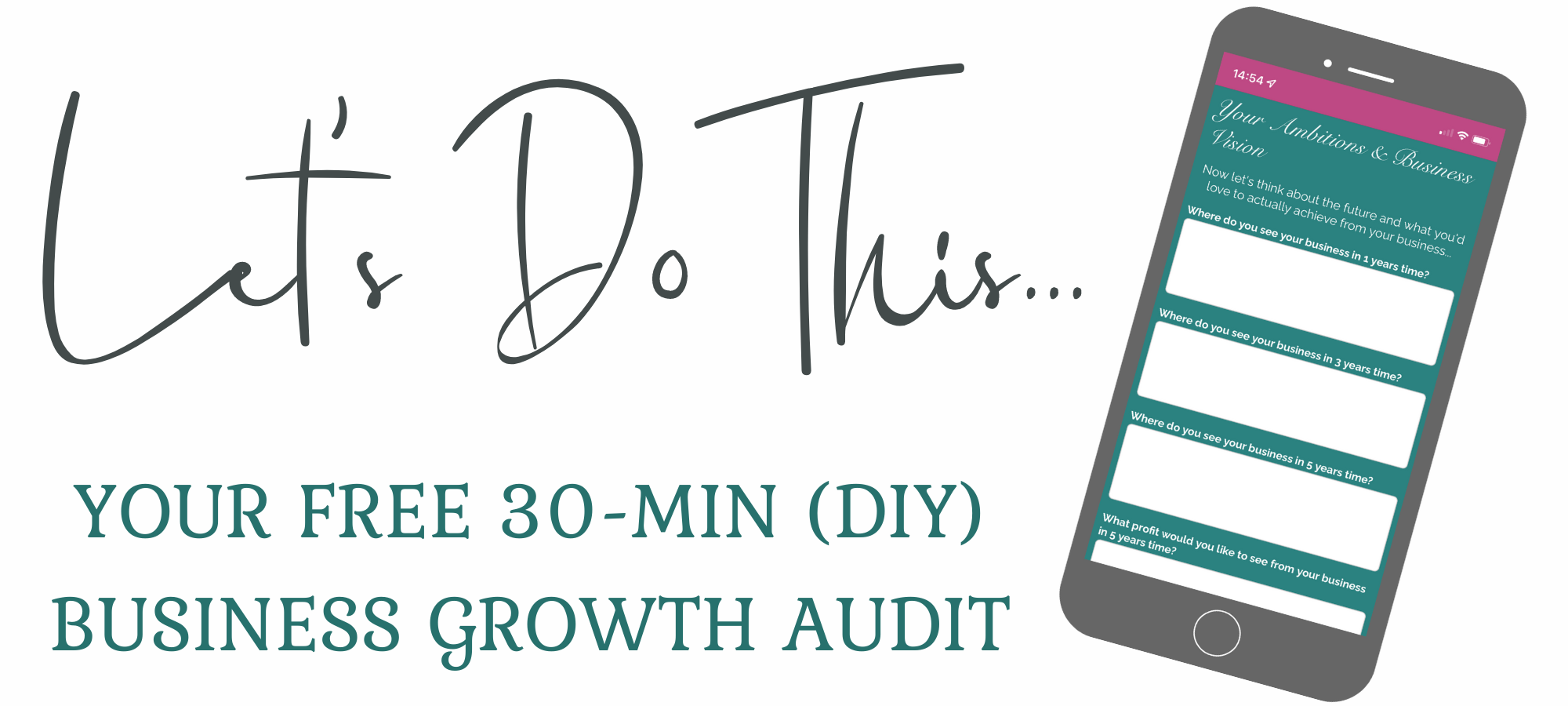 GET IT NOW ➜
Do you feel like you've accidentally built a business that actually doesn't work for you?
➡️ Did you originally have such a simple - and exciting - idea, but didn't realise how much there was to it?
➡️ Maybe you made some money from it, but now you really need a consistent, predictable, profitable income to make it worth all the time & effort?
If so, request my free 30-Min 'Do-It-Yourself' Business Growth Audit below which will help you...
✅ get clarity over your business right now, and what potential it has for growth.
✅ discover more about how you spend your time within your business - and where you're wasting it!
✅ define your vision for the future and set your goals so you can wake up excited every day knowing how to push your business forward!
To request your free Business Growth Audit just fill in your details below...