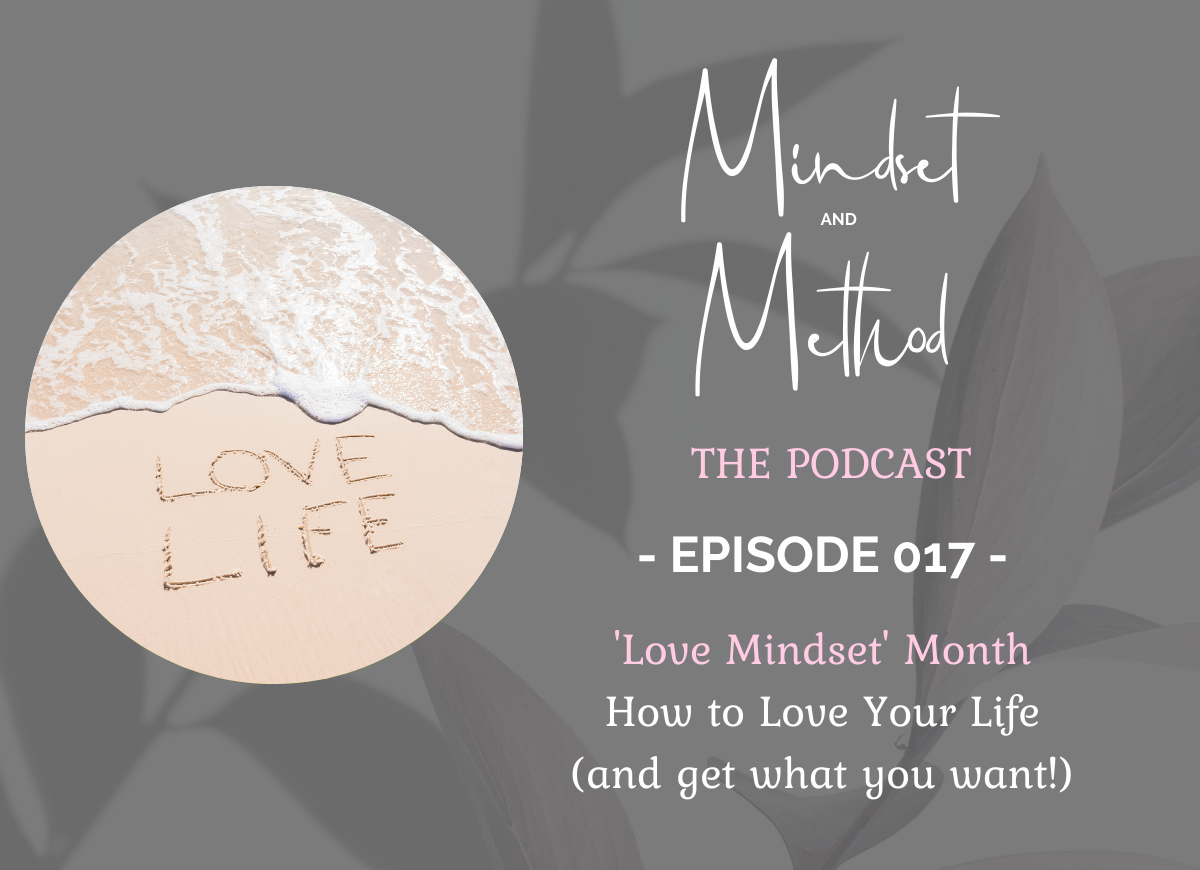 Ep. 17 - How to love your life (and get what you want!)
February is the month of love, but love is not about how much you can give to others, love starts with yourself! So this month, right here on the 'Mindset and Method' Podcast and inside my Facebook Group 'More to Me than Mum' I'm doing a 'Love Mindset' Month and we're going to be chatting about all things Love, but with a twist.
Here's the plan
Week 1 (ep 14) - How to love yourself and others (even when they're really annoying)
Week 2 (ep 15) - How to love your business (even the bits you hate)
Week 3 (ep 16) - How to love money (even though you've been programmed not to)
Week 4 (today) - How to love your life (and get what you want!)
In this last week, I chat about how to tie everything together and learn to love your life using positive psychology. We chat about what positive psychology actually is, how it affects happiness and life satisfaction, how you can use it to create a great life balance and how you can achieve success in whatever it is you want to do next.
I also remind you that it is your last chance to hop in and try out my online monthly membership The Sparkle Salon as part of my 14-day free trial and how you can join my monthly masterclass 'The Science of Happiness and Success Secrets' where we will be going into more positive psychology including the 5 pillars of wellbeing and where I will be giving you practical activities to level up your life satisfaction, happiness and success. To join just click here
To listen to Episode 17, just click below...
---
To join my Facebook Community 'More to Me than Mum' click here
JOIN THE GANG
And to make sure you don't miss out on future weekly episodes, subscribe here
SUBSCRIBE ON APPLE
FOLLOW ON SPOTIFY