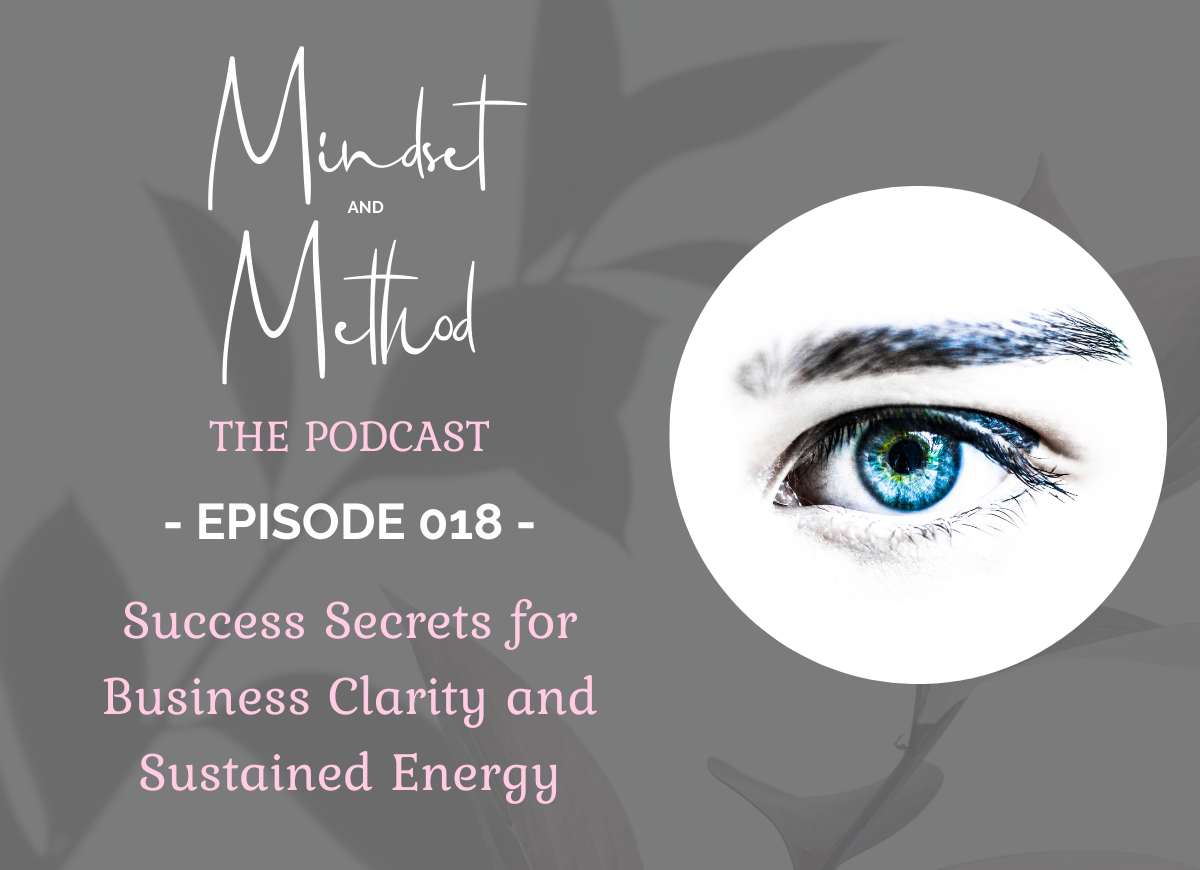 Ep. 018 - Success Secrets for Business Clarity and Sustained Energy
Today we start a 3 part series on Success Secrets covering the 6 high-performance habits from the research done by people like Brandan Burchard into how the high performers and super successful people of the world reach their goals.
ep 18 is about getting business - and life - clarity and sustained energy
ep 19 is about overcoming fear and increasing productivity
ep 20 is about being the 'expert' in your field and developing courage
In this episode I talk about how the super successful constantly seek clarity in what they are doing and what they want from their businesses - and their life - to make sure they are constantly improving in order to get better and better results.
I also cover how they understand their energy levels and how they generate energy throughout the day instead of just working to burnout levels with nothing left at the end of the day to enjoy their personal life.
And if you're not already inside my Facebook community 'More to Me than Mum' come and join me as I have a big surprise coming soon about how you can find out your Mindset Type and use this information to grow your business and up your income without the endless hours and burnout.
To listen to Episode 18, just click below...
---
To join my Facebook Community 'More to Me than Mum' click here
JOIN THE GANG
And to make sure you don't miss out on future weekly episodes, subscribe here
SUBSCRIBE ON APPLE
FOLLOW ON SPOTIFY