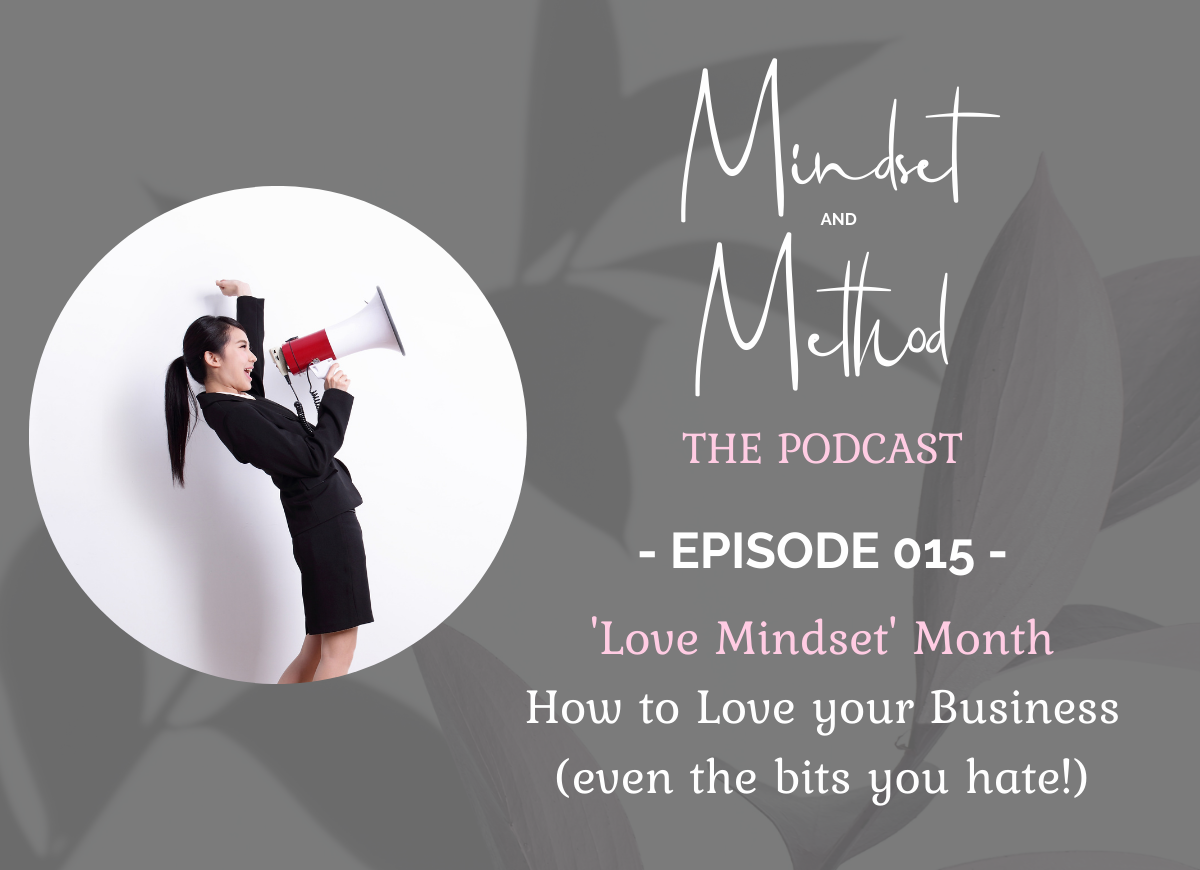 Ep 15. How to Love your Business (even the bits you hate!)
February is the month of love, but love is not about how much you can give to others, love starts with you and your own world! So this month, right here on the 'Mindset and Method' Podcast and inside my Facebook Group 'More to Me than Mum' I'm doing a 'Love Mindset' Month and we're going to be chatting about all things Love, but with a twist.
Here's the plan
Week 1 (ep 14) - How to love yourself and others (even when they're really annoying)
Week 2 (today) - How to love your business (even the bits you hate)
Week 3 - How to love money (even though you've been programmed not to)
Week 4 - How to love your life (and get what you want!)
In this second week, I chat about how to love your business. When I chat to clients about what they hate about their business, 3 main topics come up -
confusion around what is the 'best way' or the 'right way' to build a business online or get sales,
all the soft skills they never knew they needed until they were in too deep (e.g. marketing, sales, admin, finance) and
being scared to put themselves out there, really go 'all in' on their business or the fear of failure.
In this episode, I deal with all three and give you my opinion of how to push past to build the business you want - and love working within it.
To listen to Episode 15, just click below...
---
To join my Facebook Community 'More to Me than Mum' click here
JOIN THE GANG
And to make sure you don't miss out on future weekly episodes, subscribe here
SUBSCRIBE ON APPLE
FOLLOW ON SPOTIFY