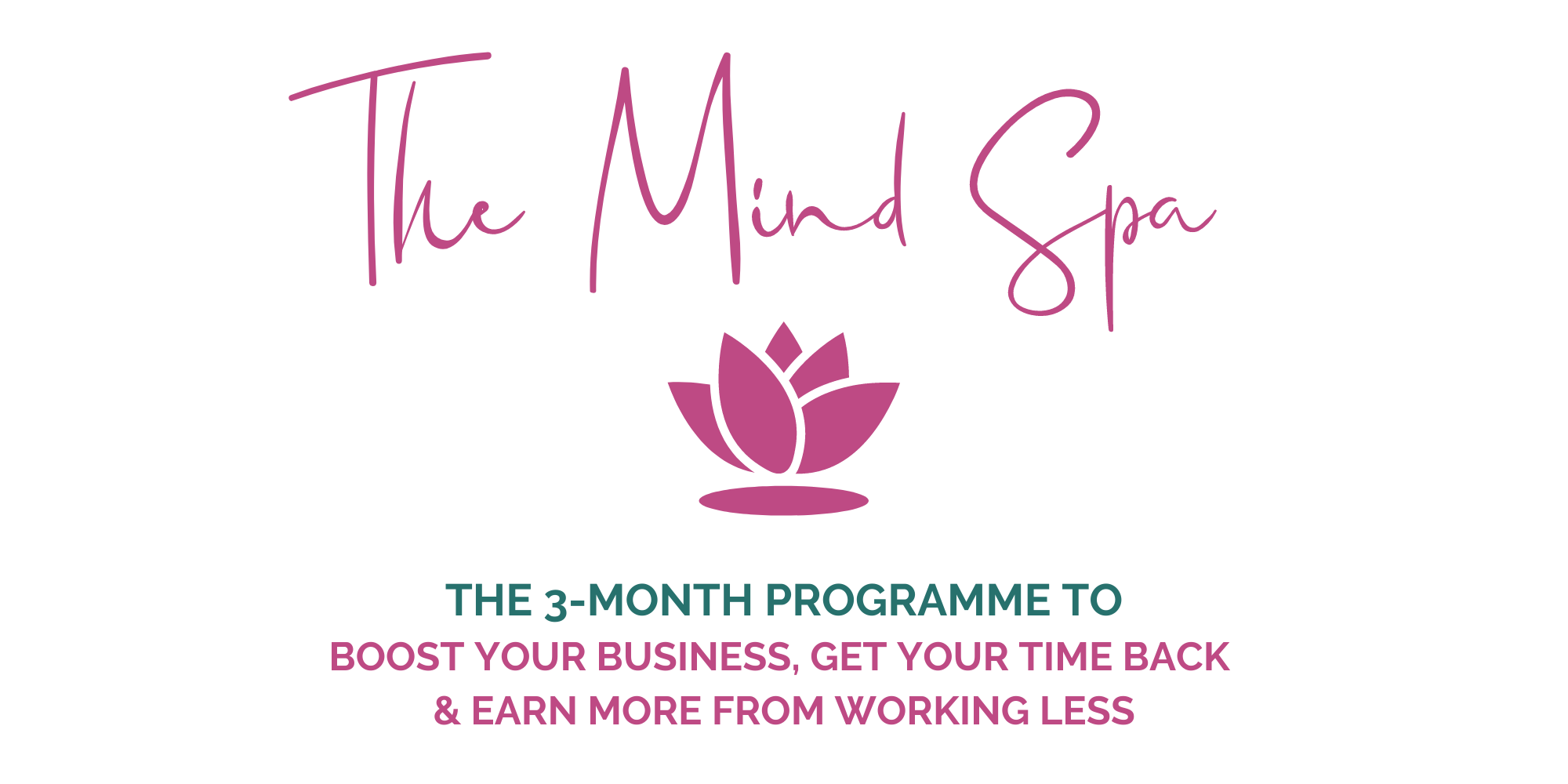 Hey busy mum...
...did you set up a business because you wanted the flexibility to work when you want, earn what you'd like & spend quality time with your kids?
Has it worked out that way?
If you answered no, you need The Mind Spa - a Virtual Spa Experience which help you to earn more by working less & get your time back - to scale your business AND have fun with your family...
...you know, the way you thought it would be when you set it all up!
---
The Mind Spa will help you to:
Master Your Money - set your big money goals, learn how to earn more from working less and then make it happen.

Love Your Business - rediscover the love for what you do and scale your business into one you have the confidence to shout about.

Get Your Time Back - Regain control of your life-balance and achieve your goals with time to spare - to do with as you wish.
---
Real Life Results of The Mind Spa
To watch a quick video of how Lucy changed her life from her time in The Mind Spa, click the button below...
WATCH LUCY'S STORY NOW
"Working with Jenni has been hugely beneficial for my personal and professional life. I have such self-belief and a greater sense of knowing who I am now; as a Mum, a Woman and a Business Owner. The simple but fundamental psychological tools we use have shifted my perspective and I'm now focused on such a positive future, much less affected by potential challenges that arise. I'm kind of blown away and so so grateful for how much it's helped." (Lucy, April 2020)
To find out more about the only Transformation Virtual Spa for busy mums in exsistance and see if it could be right for you, book a quick call with me NOW by clicking the below...
---
"Enlightening, beautiful and seriously helpful. Worth Every Penny!"
"A real game-changer, and fits so easily around busy working mum life!"
---