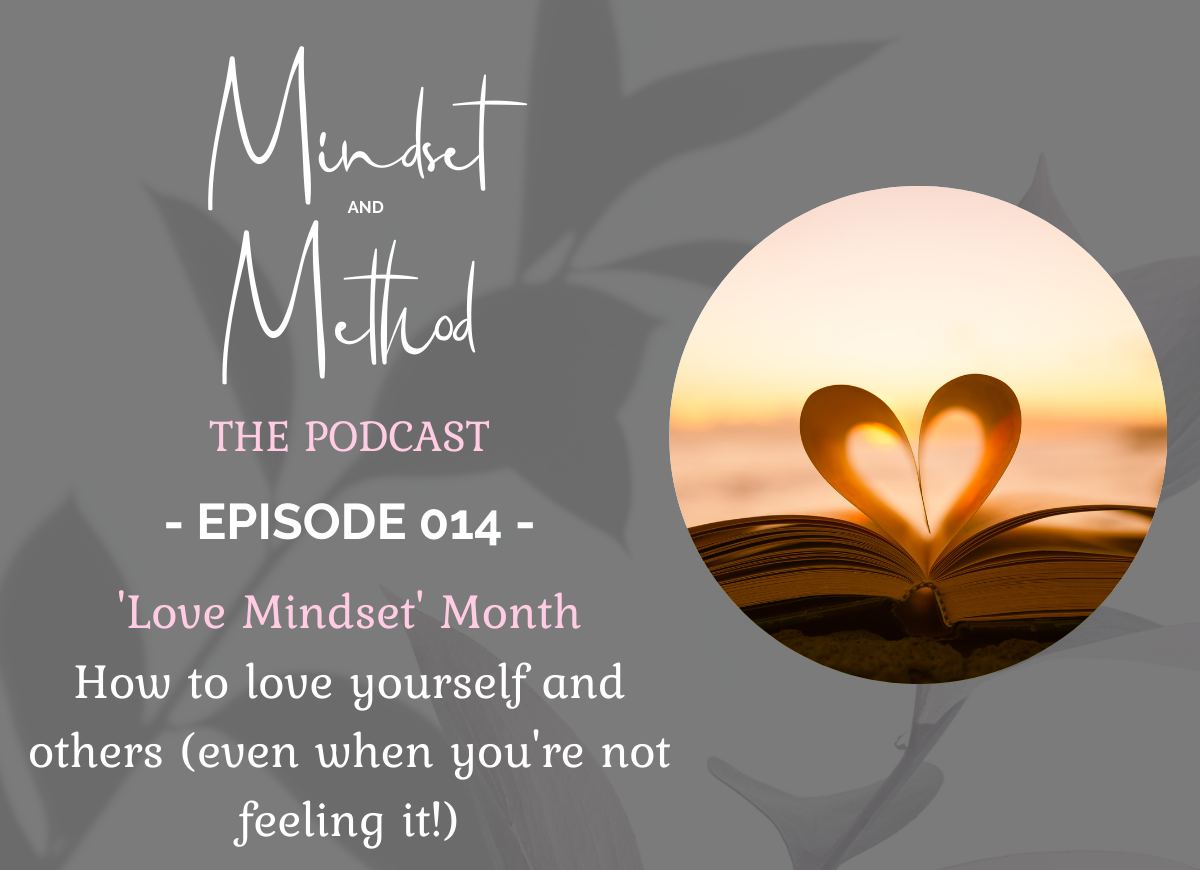 Podcast 014. 'Love Mindset' Month - How to love yourself and others (even when you're not feeling it)
February is the month of love, but love is not about how much you can give to others, love starts with yourself! So this month, right here on the 'Mindset and Method' Podcast and inside my Facebook Group 'More to Me than Mum' (www.facebook.com/groups/moretomethanmum) I'm doing a 'Love Mindset' Month and we're going to be chatting about all things Love, but with a twist.
Here's the plan
Week 1 - How to love yourself and others (even when they're really annoying)
Week 2 - How to love your business and the power of expectations
Week 3 - How to love money (even though you've been programmed not to)
Week 4 - How to love your life (and get what you want!)
In this first week, I chat about how loving yourself starts with your mindset and looking at the voice in our your own head which can (often) hold you back. I'll explain how you can shift that to turn your inner critic into your own best cheerleader and uncover what your beliefs are which need shifting. I'll also be chatting through the 4 areas of Life Balance so you can, even in the middle of a global pandemic, get your balance back on track. Finally, I'll be talking through how to understand others to strengthen relationships and overcome conflict.
To listen to Episode 14, just click below...
---
To join my Facebook Community 'More to Me than Mum' click here
JOIN THE GANG
And to make sure you don't miss out on future weekly episodes, subscribe here
SUBSCRIBE ON APPLE
FOLLOW ON SPOTIFY