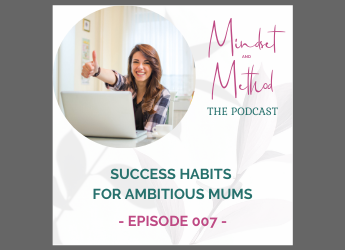 Welcome to Episode 007. - Why Being An Entrepreneur Is So Tough - And One Simple Solution
Owning your own business sounds great - no boss, you get to make the decisions and you get to keep the money. But it doesn't always end up that way and here's why
On the episode, I talk about why being an entrepreneur is such a rollercoaster ride, why it is so tough and why so many people give up before they even get started - and I'll give you one simple solution to fix it.
To listen to Episode , just click below...
---
And to make sure you don't miss out on future weekly episodes, subscribe here
SUBSCRIBE ON APPLE
FOLLOW ON SPOTIFY
BEFORE YOU GO... As you will hear in the episode, the doors to my online monthly membership - The Sparkle Salon - are NOW OPEN!
But only until Thursday night (19th Nov)
So, if you...
are struggling to get consistent clients/customers or sales despite putting endless hours into your business

want to find the confidence, self-belief or that final piece of the puzzle which will bring clients/customers to you, rather than you chasing down every sale

are working way more than you wanted - and want to figure out the secret to earning more from actually working less
...click the button below to find out all about my membership club and how it can help.
THE SPARKLE SALON