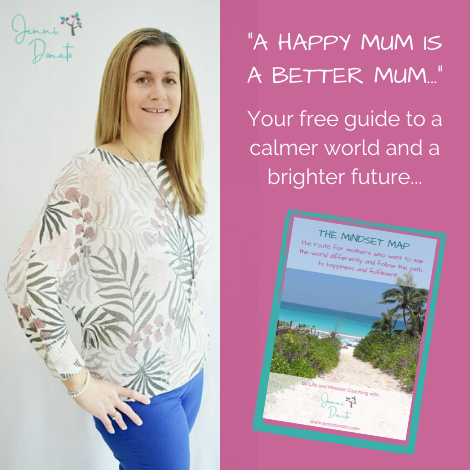 The Mindset Map
Do you struggle with the motherhood juggle? Never finding the time for you to simply enjoy life and work towards your own dreams? If so, this FREE guide is for you....
In it I share my simple Mindset Makeover Method to:
Get to know yourself again, take back control and uncover your values and drivers
Start to see the world differently and retrain your brain to work for you rather than against you
Designing your own path to a happier and more successful future
Start the process of change, gain momentum and reach your goals
"Living the life you want begins with reconnecting to who you are......"
---
The 'Free Your Mind' 7-Day Challenge
The 'Free Your Mind' 7-Day Challenge is a series of free daily e-mails covering the common traps our minds sometimes get stuck in, holding us back from enjoying life fully and keeping us stuck in a negative mindset.
The 7-Day Challenge uses simply psychology to explain how to turn these common 'Mind Traps' to your advantage to boost your self-confidence, overcome common barriers to happiness and start reaching towards your true potential.
FREE Discovery Call
Not sure what Life Coaching is all about?
For anyone who wants to find out what Life and Mindset Coaching is all about, or find out more about my new creation The Mind Spa, you can request a FREE, no-obligation, Discovery Call by clicking below...


REQUEST A FREE CALL NOW


---
More to Me than Mum - FREE Facebook Community
Are you a busy mum and would you love to join me in my thriving FREE Facebook community More to Me than Mum. The community is for you if you would like to rediscover your confidence, find your balance and design a new beginning of happiness, calm and fulfillment.
You can also:
undertake free training on subjects like confidence, creating more 'quality' time for yourself, how to balance your life and how to create the future you know you deserve
meet likeminded mums make real freiendships with and get the support you need to change your life
and be the first to know about special offers, new upcoming FREE training sessions and other news and announcements from Life and Mindset Coaching with Jenni Donato


---