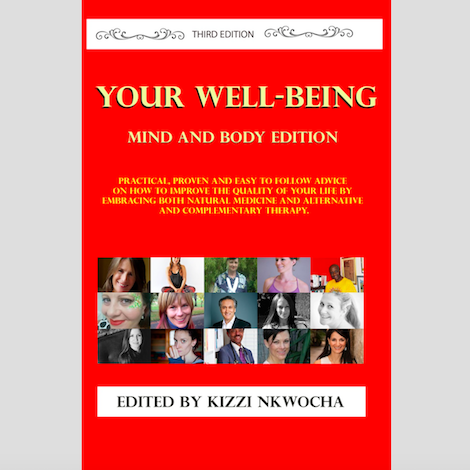 When I was approached by a publisher and asked to write a chapter for 'Your Well-Being: Mind and Body Edition' I was thrilled. I accepted of course but then sat down and thought - what the hell do I write about???
I spent many hours trying to come up with something which told the story of how I got to where I am but also had helpful advice which readers could use to improve their lives then and there. I have therefore included some of my coaching secrets and tools and techniques to give readers a little bit of what my clients experience when I do my coaching sessions.
Despite never writing a book before - or anything similar since my Dissertation at University - once I got started I found I actually enjoyed putting it all down on paper (or in my laptop!). I got some lovely comments from both the publishers, family and proofreaders and I'm so proud of the end result.
The book offers practical, proven and easy to follow advice on how to improve the quality of your life by embracing both natural medicine and alternative and complementary therapy. With insightful, thought-provoking chapters written by well-being experts from all over the world, this is the ultimate guide for anyone looking to explore the many benefits of living a happy, healthy and drug-free life. Chapters include the power of creative visualisation (my chapter), reversing the ageing process, how embodiment can support the parent-child relationship, mental well-being, meditation and well-being.
For more information and to buy the book click here.
To find out how else Coaching can help you reach for your goals and get a taste of it for yourself, why sign up to our FREE 7-day Mindset Challenge by clicking here
Or book your FREE, no-obligation, Discovery Session with Jenni Donato by clicking here