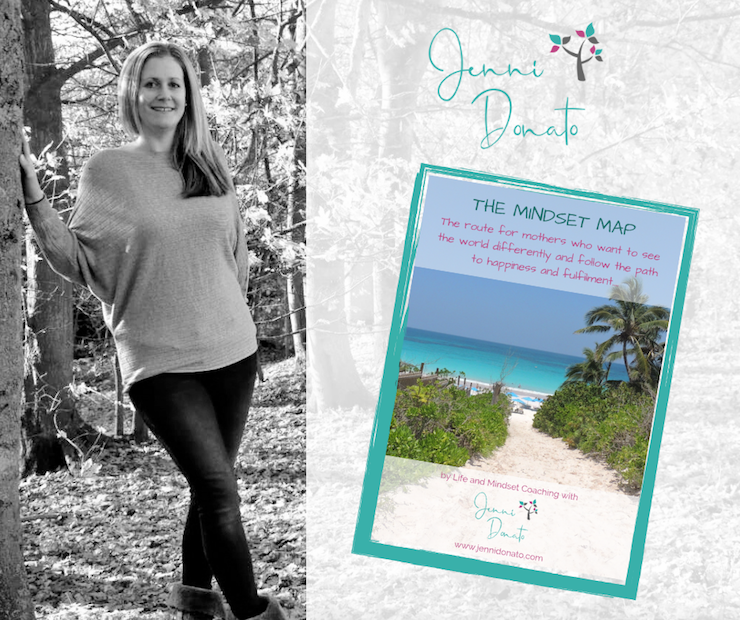 [FREE DOWNLOAD] The Mindset Map
The route for mothers who want to see the world differently and follow the path to happiness and fulfilment....


In this FREE Mindset Map, I outline an amazing and enjoyable journey of self-discovery. A journey that will lead you to a happier and more fulfilling future. A life full of energy and positivity and filled with a feeling of calm and inner balance.
I share my signature framework, The 5-Stage Mindset Makeover Method to:
Get to know yourself better, take back control and uncover what your values and drivers in life are
Start to see the world differently and develop a mindset which will naturally move you towards a more positive outlook on life
Start the process of designing your own path forward and creating the impetus to taking those first all-important steps
Start to make real change, gain momentum and what to do if you deviate from your path (or stop completely!)
Arrive at your destination and what to do next!
Hi, I'm Jenni Donato
I'm a Life and Mindset Coach, helping mothers to reconnect to who they are, to find balance, rediscover their inner smile and make change happen. I do this by blending simple psychology and science to help them rediscover their confidence and design their new beginning.
I'm so excited for you, I've worked with so many clients who have directly benefitted from the process I outline here in my Mindset Map and I can't wait to see it change your life, for good, completely FREE!
"Living the life you want begins with reconnecting to who you are......"
Please click below to get your FREE Mindset Map straight to your inbox NOW