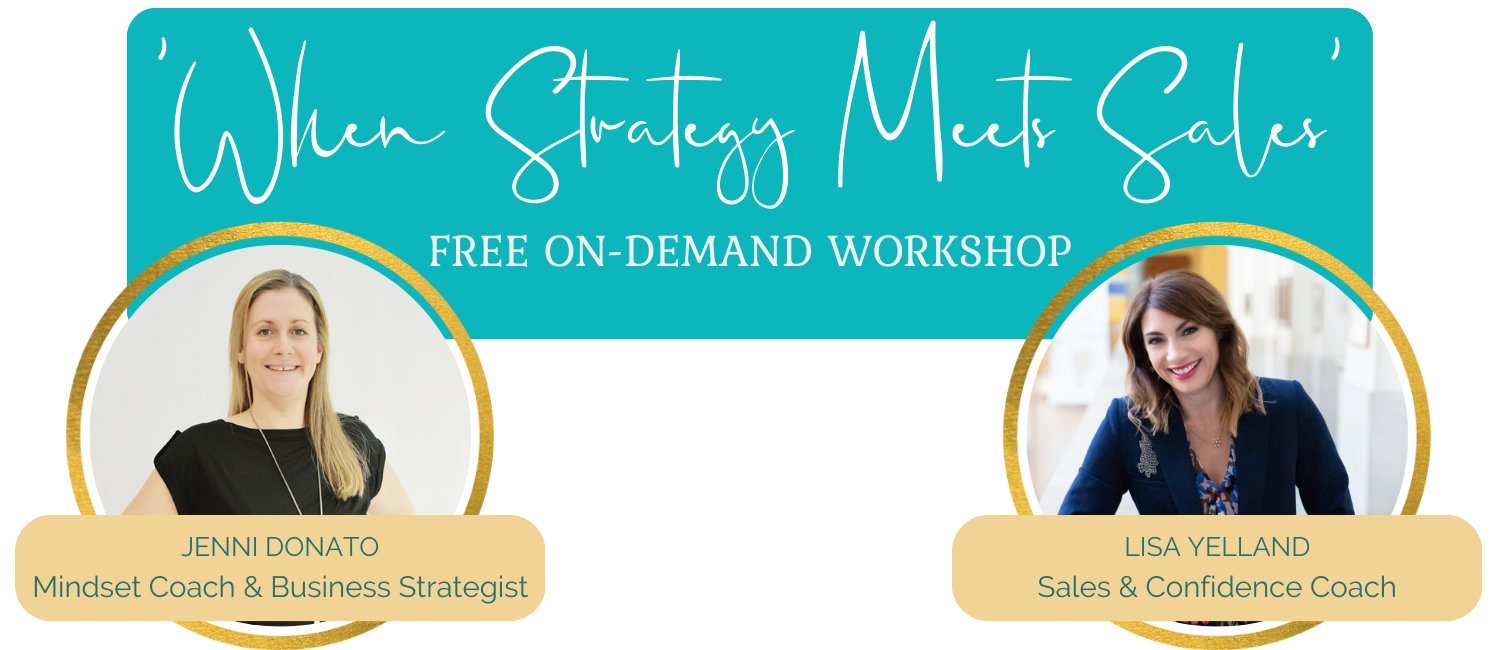 Do you struggle to keep all the plates spinning and wish there was an easier way to run your business?
Do you find the combination of strategy and sales overwhelming?
If so, fill in your details below to get access to our free on-demand workshop!
In this 60-minute session, we cover...
✅ The 4 key non-negotiables of business - and how to keep things simple!
✅ The link between strategy and sales - and why it needs to be intentional and an integral part of your business model, not an afterthought!
✅ And the 3 common areas where you could be going wrong with sales and how to ultimately sell more - without the spam!
So add your details below to get this workshop delivered straight to your Inbox
About the hosts...
Jenni Donato, Mindset Coach & Business Strategist
Jenni is an ambitious and passion-driven Mindset Coach & Business Strategist. She works with female entrepreneurs to level up their ambition & self-belief, and re-design their business to be simple, streamlined, profitable and fun.
With her total obsession for success psychology and the mindset & habits of the super-successful, she has perfected many mindset tools and tricks to help her clients believe they are capable of more, get total clarity on their vision and then break it all down to create a plan that feels easy and achievable.
She does this through her industry-leading 6-month business growth programme Altitude where, along with her team of 28 business growth experts, she helps women simplify and scale, backed by a 5 x ROI promise!
She is also a mum of 2 - a creative 9 year old girl and a high-energy 5 year old boy, ready to take over the world - and they enjoy the outdoors, along with their new rescue dog Basil.
Lisa Yelland, Sales & Confidence Coach
Lisa is a passionate sales and confidence coach who has dedicated her 30-year professional sales career to providing women business owners with the sales skills and confidence they need to succeed in their own businesses.
With her deep understanding of the sales challenges faced by women, Lisa has been able to use her own experience, knowledge, and learnings to create a unique blend of coaching that she uses to help her clients fast-track their sales success in a supportive and fun way.
She is committed to helping other businesses enrol more clients through sales calls, as well as training, mentoring, and coaching her clients in their quest for effortless and consistent sales success.
Lisa's passion for sales is contagious and her commitment to helping empower women business owners is energising and motivating.
Lisa is a mum to 2 gorgeous daughters, loves shopping and is a closet history buff.