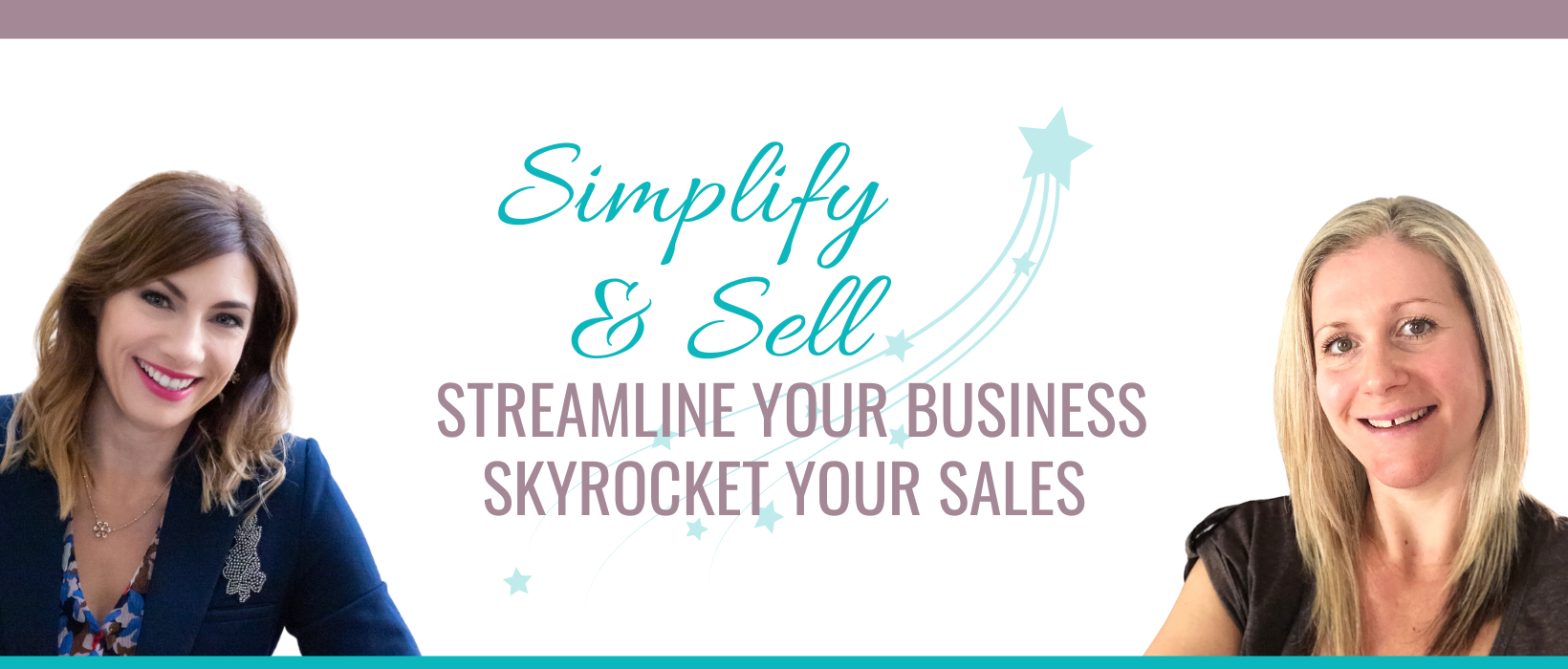 Do you want to simplify what you offer - and how you deliver it - AND make more sales in your online business?
If the answer is 'yes' - our 7-day 'Simplify & Sell' training programme does exactly what it says on the tin and will help you do just that.
Get immediate (lifetime) access so you can start right away (with exclusive access to an accountability & support community) right here
BUY NOW
Are you a woman in business and feel like...
✅ You have so many decisions, opportunities and directions you could take and haven't quite found your 'thing'...
✅ You're a small fish in a big pond and you're not sure exactly what you're supposed to be doing to actually build a simple business that earns you the money you want...
✅ You're overwhelmed by trying to do 'all the things' everyone is telling you you need to be doing, but none of it seems to be working and it sure doesn't feel like everything fits together
...you know you have a great opportunity, and you REALLY want it to work...
...but you also feel like you're in way over your head!
BUY NOW
If this is you - our Simplify & Sell 7-day training programme will give you...
✨ 7 days of compact training videos to simplify your business, design your BEST offer, develop a robust 6-week business plan and GET YOUR OFFER SELLING!
✨ A series of downloads and worksheets to give you complete clarity on your business model, your lead generation strategy, your offer and your sales strategy
✨ A support community - with your chance to ask questions, stay accountable, get personalised support from the hosts and a space to network and build friendships with the other participants.
BUY NOW
So what exactly is in the 7-day course?
✨ DAY 1 - We go through your vision for your business, level up your self-belief and define your ideal client
✨ DAY 2 - We set your mission, improve your offer, understand (and raise) your price and talk through how you can nail your delivery method in the most time efficient way
✨ DAY 3 - We talk through simple funnel building, create your fastest funnel and get total clarity on the best lead generation strategy for you
✨ DAY 4 - We start talking SALES - and explain the most common sales mistakes and how you can avoid them to get one step ahead of your competitors
✨ DAY 5 - We give you our tried and tested sales call structure, with intentions for each section of the call and how you can lead people through a value-filled sales conversation with ease
✨ DAY 6 - We talk you through objection handling and how you can get to the truth of why people may be hesitant to buy and - if it's right for them - help them get motivated to buy so they are getting the support they need and you're not leaving money on the table
✨ DAY 7 - We give you the structure and template to create your own Business Plan - both a top-level vision plan and an in-depth 6-week plan to get you started.
Click below to buy our 7-day 'Simplify & Sell' training programme so you can get started right away (you'll get lifetime access to the content and 2 months inside the community) ...
BUY NOW