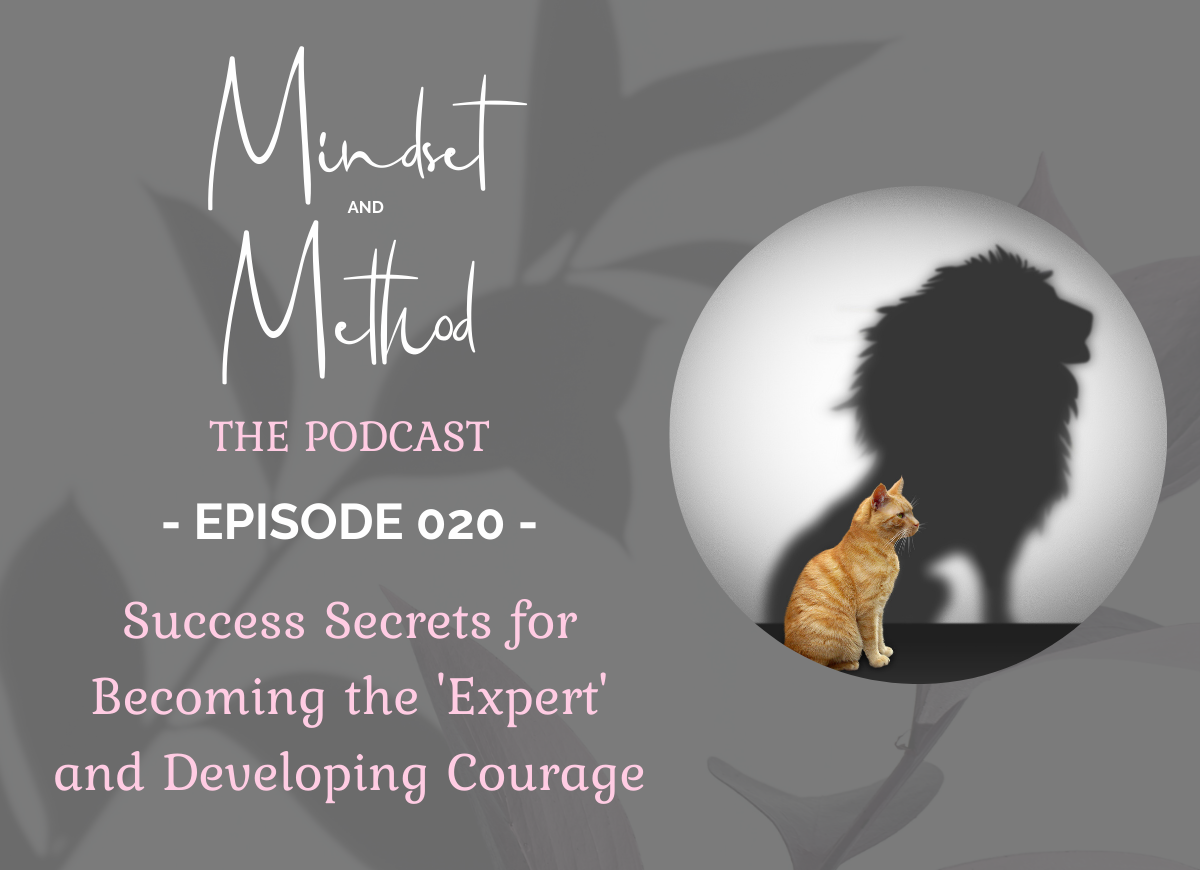 Ep. 020 - Success Secrets for Becoming the 'Expert' and Developing Courage
Today we finish the 3 part series on Success Secrets covering the 6 high-performance habits from the research done by people like Brandan Burchard into how the high performers and super successful people of the world reach their goals.
✨ ep 18 was about getting business - and life - clarity and sustained energy
✨ ep 19 was about overcoming fear and increasing productivity
✨ ep 20 (today) is about bringing the 'expert' in your field and developing courage
In this episode, I talk about how the super successful develop influence by standing up authentically as the 'expert' and develop courage through failing forwards and having a positive relationship with self-development and how you can too.
I also launch my new Mindset Quiz where you can find out your mindset type and how to use it to grow your business without the endless hours, burnout and mummy-guilt!
To listen to Episode 20, just click below...
---
WAIT - have you taken my new Mindset Quiz yet?
TAKE THE QUIZ
And to make sure you don't miss out on future weekly episodes, subscribe here
SUBSCRIBE ON APPLE
FOLLOW ON SPOTIFY