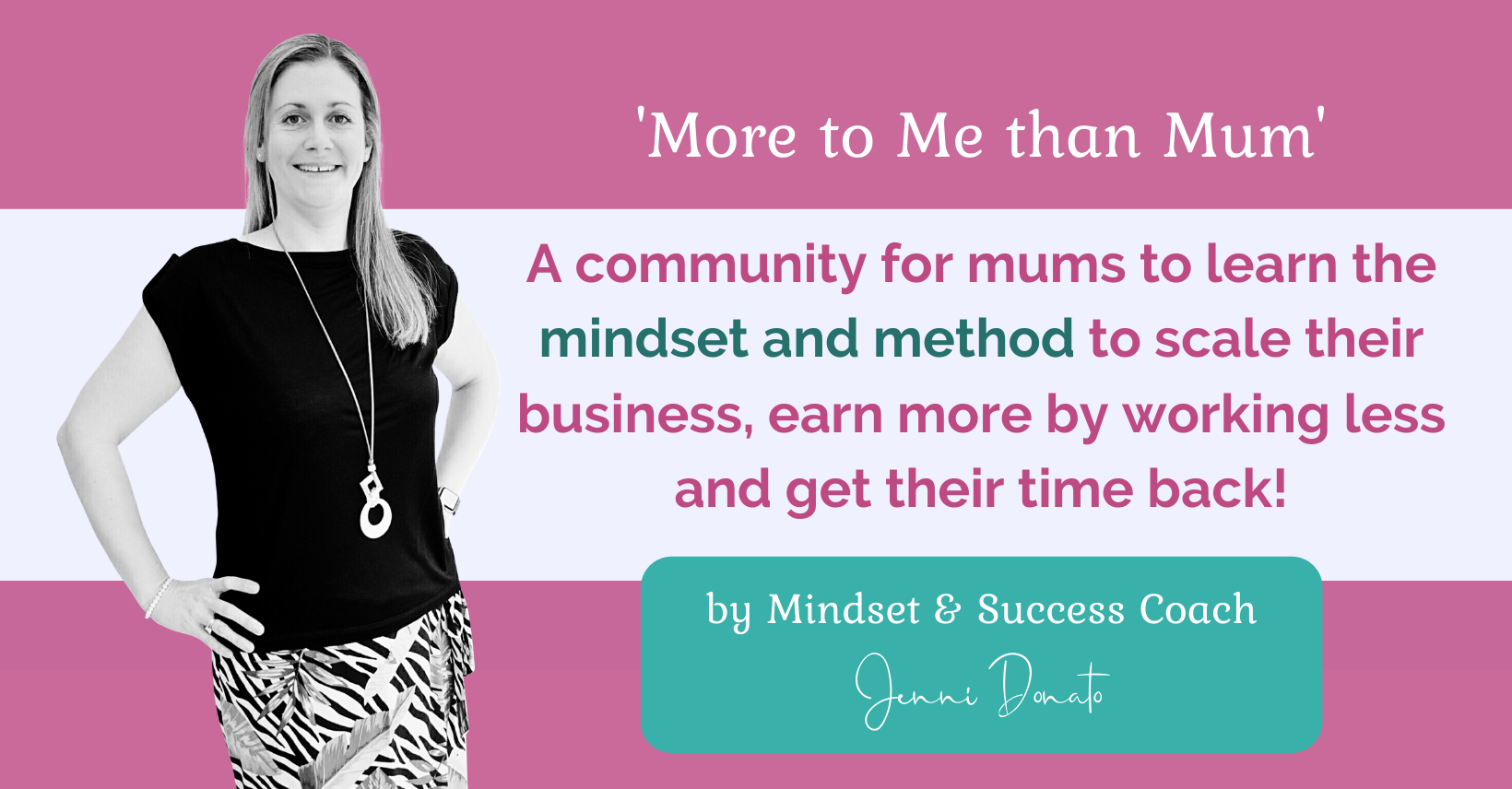 Are you a busy mum-in business and would you love to join me in my thriving FREE Facebook community More to Me than Mum.
The community is for you if you would like to learn the mindset and method to scale your business, earn more from working less and get your time back!
You can also:
undertake free training on subjects like confidence, creating more 'quality' time for yourself, how to balance your life and how to make your business a success
develop a winning mindset to know what you want from your future, and how to get it
meet likeminded mums, promote your business, make real freiendships and get the support you need to grow your business without spending more time on it!
and be the first to know about special offers, new upcoming FREE training videos and other news and announcements from me, Award-Winning Mindset & Success Coach for Mums-In-Business, Jenni Donato
I'd love to see you inside...