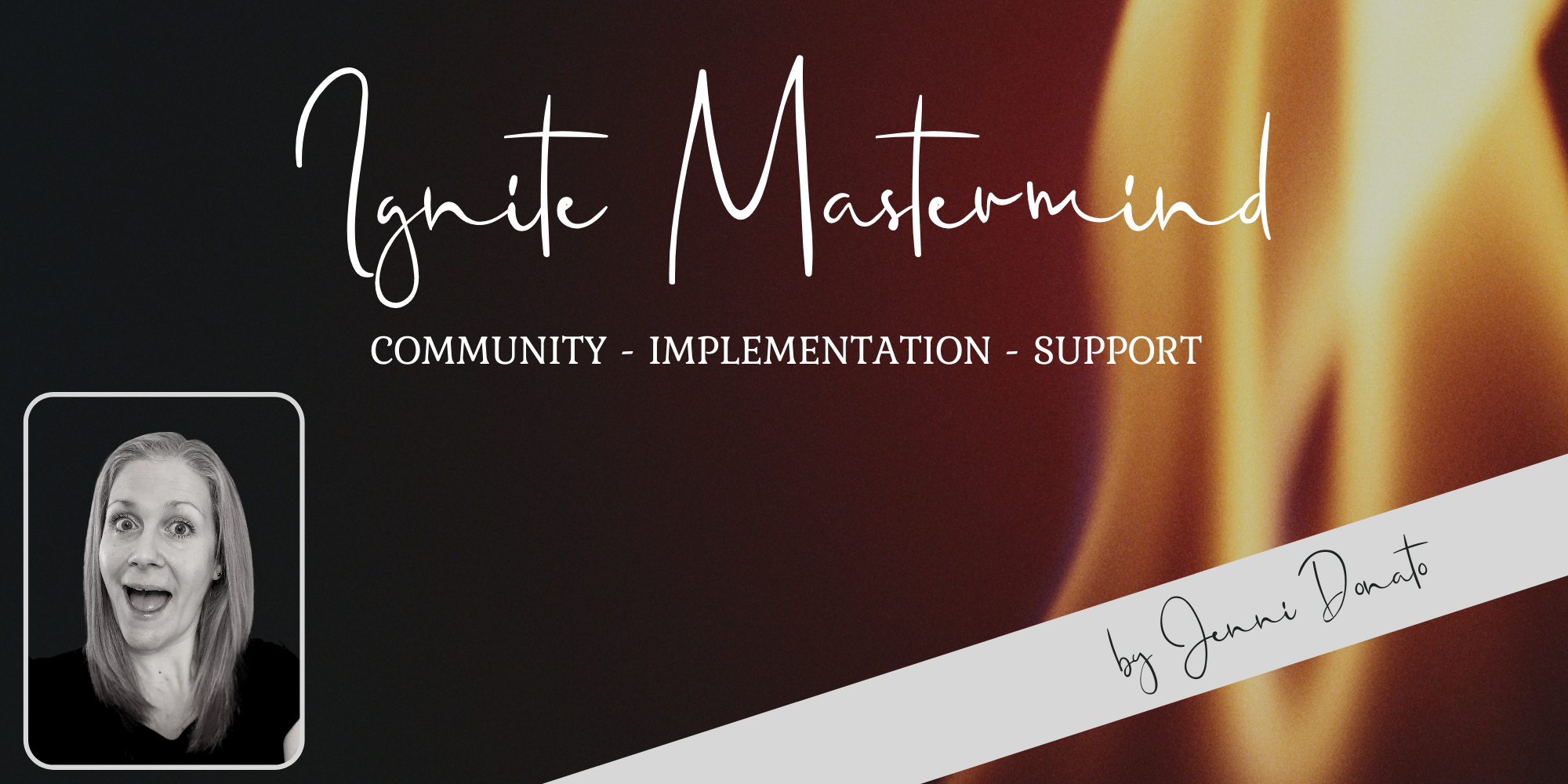 The 3 Month Mastermind for Women In Business
by Award-Winning Mindset Coach & Business Strategist Jenni Donato
👉 Are you at a stage in your online business where you feel like 'this is it'?
👉 You can't see a way forward that means more income without pumping more time, energy and focus into your business?
👉 You're struggling to implement all the ideas you have, and pull everything together so it all fits (and works) like clockwork?
If this is you and you're ready to level up your business - and your life - the Ignite Mastermind is for you.
What's it all about?
✅ It's about using the hive brain and being part of a really close knit team to overcome challenges and get down to business
✅ This is NOT about more information, crafting new offers, learning more tactics - this is about IMPLEMENTATION, COMMUNITY, ACCOUNTABILITY & SUPPORT to finally make it happen
✅ It's about simplifying your model so you end up spinning less plates but earning more money!
Ultimately, it's about Igniting your business so you can really take off - your income and your impact - without the stress and effort of doing more.
What do you get?
Let's keep it simple to help you to show up - implement - then earn!
✨ Monthly 1-2-1's with me to simplify and refine your model, to fianlly get the pieces to fit together - your way!
✨ Fortnightly Mastermind sessions with your team to use the group brain overcome challenges - share experiences and listen as other present and solve their business-building blocks to experience just how awesome it is to learn from other ambitious women.
✨ A Voxer implementation group with weekly prompts for taking action and support 24/7 when you need it most.
What's the cost?
Pay in full price - £997
Pay monthly price - £350 (x 3 months)
When does it start?
This mastermind will run from mid January - mid March 2022
Want to join?
This is an application only opportunity with limited spaces to create a small, tight knit, co-hort of amazing women who will all champion each other to success.
Fill in the application for below and I will get back to you if it sounds right for you.
APPLY NOW